» Members Online: 413
19 members and 394 guests
adrianex11, Andreaskxe, Andreasvdf, angelialk18, Basset Hound, beatriceph4, bernicejf60, elizabethsh1, ettayr4, evaqt11, gailwq16, gwenjz11, inaqakime, kerieg3, liliaii3, oyipamawio, reneekx4, sophialk60, Tuyetpew
Most users ever online was 4,508, 06-12-2015 at 10:23 AM.
» Latest Posts
The importance of...
Last post by
ceptimus
35 Replies, 708 Views
Counting game (images)
Last post by
Pan Narrans
2,950 Replies, 378,379 Views
Countdown from one million...
Last post by
Pan Narrans
180,885 Replies, 24,631,945 Views
How Twitter?
Last post by
-FX-
458 Replies, 27,068 Views
Winnie the Flu
Last post by
-FX-
3,062 Replies, 567,706 Views
Ensign Steve waxes...
Last post by
Kamilah Hauptmann
502 Replies, 362,330 Views
Welcome to the Freethought Forum
The lofty high Renaissance and marked mannerism. The heavy and ornate Baroque era, followed by the gentle Rococo. Harsh neo-classicism, rich romanticism, lush naturalism, stern realism, blurred impressionism. Heady surrealism, blockish cubism, postwar Dada, pointy-cornered art deco and cookie cutter Bauhaus. Let us skip the dreariness of the past half century and arrive finally at
FF Style
.
» FF News Feed
Da Boos
Dec 04, 2022 - 4:31 PM - by -FX-
https://twitter.com/whitetaipan88/st...8321705959429?
0 Replies | 46 Views
Twitter is dying
Dec 03, 2022 - 2:53 PM - by -FX-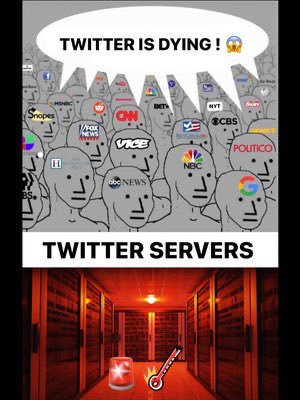 5 Replies | 179 Views