» Latest Posts
Philolsophy
Last post by
Kamilah Hauptmann
291 Replies, 228,796 Views
The Gallery of Awesome
Last post by
Sock Puppet
2,261 Replies, 730,789 Views
Good King Trump
Last post by
Sock Puppet
5,320 Replies, 1,269,153 Views
Countdown from one million...
Last post by
specious_reasons
181,585 Replies, 25,306,588 Views
Counting game (images)
Last post by
sss_555
3,136 Replies, 416,465 Views
Return to Gender 101
Last post by
mickthinks
6,850 Replies, 1,614,672 Views
Welcome to the Freethought Forum
The lofty high Renaissance and marked mannerism. The heavy and ornate Baroque era, followed by the gentle Rococo. Harsh neo-classicism, rich romanticism, lush naturalism, stern realism, blurred impressionism. Heady surrealism, blockish cubism, postwar Dada, pointy-cornered art deco and cookie cutter Bauhaus. Let us skip the dreariness of the past half century and arrive finally at
FF Style
.
» FF News Feed
2024 Presidential Election Shittastic Shittacular
Mar 02, 2023 - 6:52 PM - by Stephen Maturin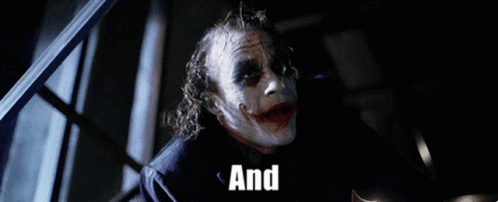 First up, it appears that Paul Ryan - an idiot - still harbors a delusion that the bugfuck, batshit sociopaths his beloved GOP have been inviting into the "big tent" for decades haven't taken over the party.

Also, grifting woomeister Marianne Williamson is a "major Democrat" according to the Associated Press.
8 Replies | 315 Views
The criminal element hates a one world governance; that makes me for it.
Mar 01, 2023 - 9:07 PM - by Gnostic Christian Bishop
The criminal element hates a one world governance; that makes me for it.

What do you think?

Given my old criminal mind and delinquent attitude; I know that if I was my old self, I would hate the notion of a one world government.

Such a bank would prevent me from talking advantage of the white economy.

Fair taxation makes my criminal wallet lose twofold. I lose my gain and now must pay fair.

Given my reform and apotheosis, I feel it is my duty to tell all my fellow white economy taxpayers, we all pay taxes, and it is foolish not to have a fair system.

Leaving unfair advantage to the black market does not seem like a good idea.

I think I would vote for a One World Government, just to get the One World Bank.

If your government preaches against a One World Government, they are voting with the criminals who hate the idea.

Economically speaking; given that single source banking governance is easy, --- I think that moving a huge economic advantage from the black market to our white market, --- is a good idea.

You?

Regards.
DL
0 Replies | 151 Views
» Stats
Members: 197,036
Threads: 29,567
Posts: 1,380,688
Top Poster: Crumb (61,748)

Welcome to our newest member, Robertprozy